What our customers think
We here at Central Ford Kilmore have been using DRSW for almost 4 years now. We have found the Daylesford team great to deal with.
When we've ran out in the past during the summer month's it takes one phone call, and were out of trouble the same day! Great service and more than happy to go the extra mile.
For those reasons alone we would use them even if they were more expensive, but lucky for us the pricing is super competitive.
Ross Gerard, Central Ford Kilmore

'With great tasting water & friendly service I have no hesitation to recommend Daylesford Region Spring Water as a trusted supplier.
Thanks Dominic!'
Darren Taylor, Managing Director, Taylor & Grace

Daylesford Region Spring Water are fantastic - not only do they have a regular schedule that they keep to beautifully, they can also be called when we start running low. I can't think of a single time that it's taken them more than 24 hours for them to come out!
We highly recommend Daylesford Spring Water to anyone and everyone!
Angela Firth, Client Services, Wizard Corporate Training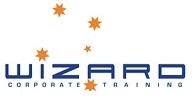 Summer or Winter Daylesford Region Spring Water keep our staff happy with timely delivery of their wonderful tasting spring water.
Neil Coath, Director, Prompt Distributors

Friendly reliable service and delivery that you can depend on. I would have no hesitation in recommending Daylesford Region Spring Water.
Brenda Blake, Just Wood